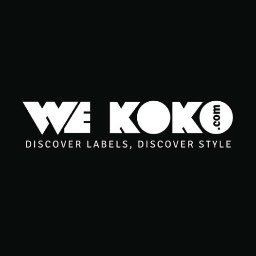 Spotted:An independent online marketplace that showcases fresh, fun labels and their collections
We KOKO is an online marketplace boutique that is seen as a platform for upcoming fashion designers/labels to display their collection to the fashion lovers. From clothing to accessories, they provide a variety of styles that suits everyone's personal style.
The London based brand has 70 fashion labels within its roster, which includes Reckless Wolf, Vagabond Couture and Claudia Pink. Since the brand establishment last year, they already have over 30k followers following their content on social media; showing a rapid growth for the company, as well as showing great potential for the future.
We KOKO aims to inspire people with the unique and eccentric designs; caters to fashion lovers that appreciate individuality and uniqueness and give an wide range of brands that will fulfill the needs of the young women who have a strong interest in fashion.
As well as being a marketplace for fashion labels, We KOKO can be considered as a fashion marketing site and a PR advocate, as they promote the brand through social media and offer expert marketing to its affiliated brands. This is to increase their following and ensure the affiliated brand is received to a wider audience. Also, We KOKO provides a variety of services and creative packages from photo shoot production to celebrity endorsements, so affiliated brands can see their products on celebrity influencers as well as in high definition pictures.
Overall, We KOKO provides an exceptional service for both costumers and brands. The costumers get to enjoy the distinctive products, while the affiliated brands get to enjoy the promotion, the recognition and the increase of following.Worldwide delivery is available, so everyone can get they hands on these one-of-a-kind pieces.
Go koko with We KOKO.
*All picture belong to We KOKO*